1 MIN READ
The Sleeping Prince 2022
The Sleeping Prince is Khaled bin Alwaleed who has been in coma for the last 14 years on ventilator in ICU room.
According to Wikipedia
He is a Saudi prince, entrepreneur, and investor. He is the son of Al-Waleed bin Talal.
Saudi Princess Rima bint Talal tweeted a photo of Prince Al-Waleed bin Khaled bin Talal, known as the 'Sleeping Prince' alongside his father Khaled bin Talal who refuses to turn off his child's life support.
His father, the brother of billionaire Saudi business tycoon Prince Al-Waleed bin Talal Al Saud, has refused to give up on his son and insists on monitoring his condition with hopes that he may one day wake up.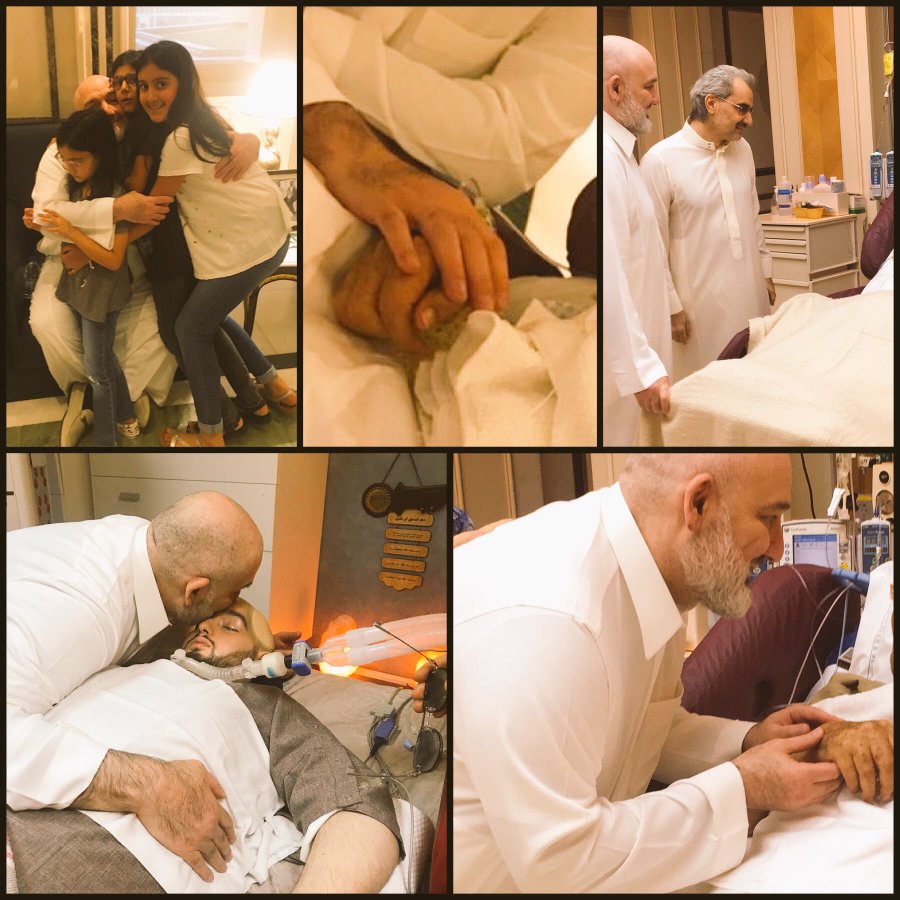 حبيبي الله يحفظك ويشفيك ويعافيك . pic.twitter.com/VwnCjAazJc
— ريما بنت طلال (@Rima_Talal) September 26, 2021
A piece of news shared on social media platforms states: "The Sleeping Prince died after a 14-year coma."
The truth:
The news circulated is incorrect, as the official Saudi authorities or news did not announce similar news regarding the death of Prince Al-Waleed Khalid bin Talal.
Note that this news is circulated from time to time, and later it becomes clear that the news is false and has no basis in truth.
So it is clear with practical proofs that Prince Al-Khaled is surely on ventilator in ICU in coma and he is still alive.
It is also very clear beyond any doubt that medical doctors in Saudi Arabia are not able to cure and recover him from his incurable health condition through their medicines and modern science knowledge otherwise they should be able to bring him out from the coma in such a long duration.
In this case, it is my honest suggestion that Prince Al-Waleed and Reem Al-Khaled, parents of Prince Al-Khaled should consult with Hajirah Roohani Elaaj Centre in Karachi city of Pakistan for the purpose of getting their son heal and recover from coma by the Power & Command of Allah.
Date Published: Nov 23, 2022